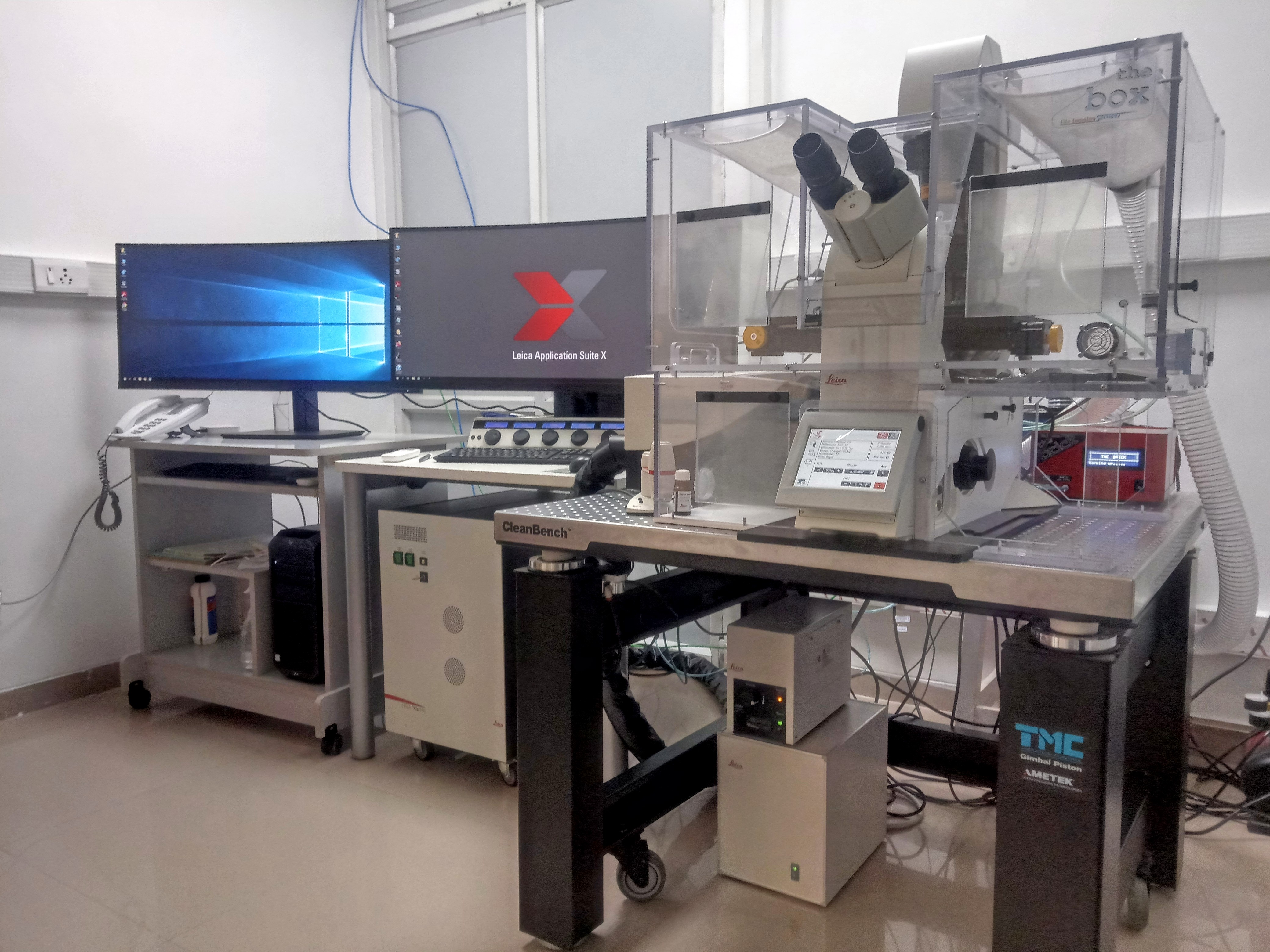 The Leica TCS SP8 eases out the impediments of today's most advanced imaging methods with uncompromising details that matter most to science.Leica TCS SP8 has been designed with high speed and optimal photon efficiency. All components are matched towards preserving fluorescence photons for image contrast and bettering cell viability in live cell imaging. In addition to this sensitive detection is a high-speed scanning system, large field of viewand accelerated Z-stacking.

It is a fully motorized inverted fluorescence microscope with built in Z/Piezo/Galvo having 10 nm or lesser step size for precise Z-stack sectioning. It has a 10x binocular eyepiece, a motorized nosepiece with six objective lenses (5x, 10x, 20x, 40x, 63x & 100x) and ability of motorized switching between camera or eyepiece. The microscope has a touch control LCD/TFT-control panel for controlling all the motorized functions of the microscope. The lasers used here are all Solid state/ Diode Lasers capable of point scanning/raster scanning with highly sensitive spectral Multi alkali PMT detectors. It also has a provision for IR lasers for long term drift free imaging.

The universal stage it has can hold glass slides, petri dishes, multiwall pates easily. It is equipped with five Lasers (Solid State Diode Laser): 405 nm, 488 nm, 514 nm, 552 nm and 640 nm.