Developed and produced by Education Technology Unit
Contributors:
Ideas, Text & Narration: Indumati Rao, C.N.R.Rao
Graphics, Collation & Presentation : Indumati Rao, Jatinder Kaur, Sanjay S.R. Rao.
Development: Jatinder Kaur
Learning Science is a two-volume CD-ROM package. It contains various aspects of science in simple language.
Volume 1 talks about our universe, the solar system, our earth, the air around us, all about water and the animal and plant kingdoms.
Volume 2 of Learning science talks about the physical world, the world of chemistry, biology and life and energy in different forms.
Learning Science is about science in action around us. This interactive self-study and resource two-volume CD-ROM package is useful to school children of all boards. It is hoped that this will be useful to school children as supplementary reading material and to all others who want to learn science, and partake in the excitement of this experience. It can be useful resource material to teachers.
The nine modules in the two CD-ROMs generally cover the syllabi of various streams, in addition to providing
snippets of information not covered in most school syllabi. All the topics in all the modules of the two CD-ROM's are accompanied by colourful visuals, animations and have movie files of experiments to facilitate better understanding of difficult concepts. Throughout the modules, relevant questions are posed to help the user to apply the knowledge to arrive at the answers. All the modules are presented in a simple interactive manner.
Each module has self contained topics, the number of topics depending upon the nature of the content of the module.
The topics are further subdivided into smaller self-contained sections. The topics as well as the modules can be viewed in any order.
At the end of each module, there is a quiz section which user can attempt to test his/her understanding of the module.
CD-ROM navigation features: Apart from the forward, backward and quit facility, the highlights of the interactive CD-ROM are the navigation aids like help, search, module links, content link, Glossary, Notepad and quit at every frame. All the modules have a feature called Hot text (usually coloured red) in the text which when clicked upon provides more information with respect to the word or phrase in the text. There is a Notepad feature provided so as to enable users to make notes as they are viewing the CD-ROM. An extensive glossary is included which covers many terms used throughout all the modules in the two CD-ROM's.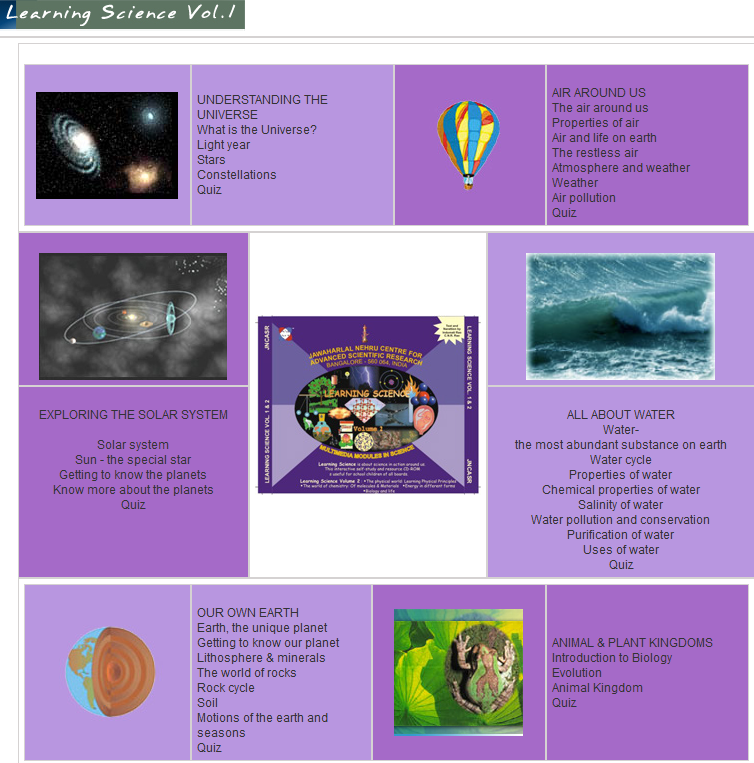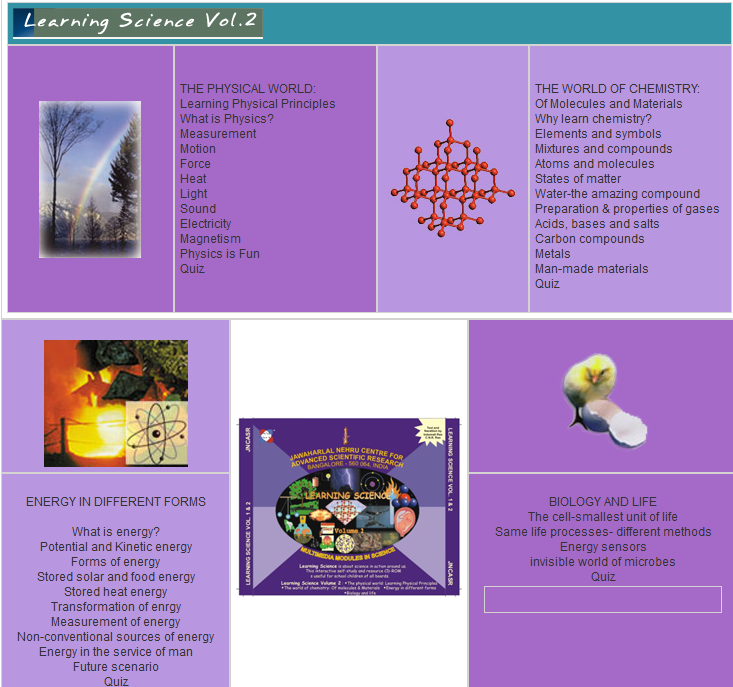 MARKETED BY
Prism Books Pvt Ltd
1865, 32nd cross, 10th Main
Banashankari 2nd stage
Bangalore - 560070 India
Tel: 080-27614108 Fax: 080-26713979
e - mail: service@prismbooks.com